Download Pokemon Dark Worship GBA ROM hack by André Freitas based on Pokemon Fire Red in Portuguese (an English version is not available yet). It was last updated on February 21, 2023.
Download Pokemon Dark Worship GBA ROM Hack
Creator: André Freitas
Version: v2.6
Hack by: FeuerRot
Updated on: February 21, 2023
Language: Portuguese
Description
Pokemon Dark Worship A FireRed Hack with a new region, new story, Mega Evolution, Z-Moves, Dynamax/Gigantamax, YouTubers as NPCs and much more!
Dark Worship is a hack with a story of its own set in the Seafood Region.
An evil cult is invading the region and trying to capture the Sacred Pokémon.
Do they intend to harm the Pokémon world?
Our protagonist will embark on a journey to win the title of Seafood Region Champion.
On your adventure you will meet well-known characters from other games, make friends and fight against the terrible sect of evil.
features
The game includes several features such as a :
New Region
New Story
24 Starters
Mega Evolution
Z Moves
Dynamax/Gigantamax
YouTubers as NPCs
DexNav
Exp. Share
Several Side Quests that will give you important items
NDS-style graphics
Items that replace HMs (Crazy Axe, Crazy Mass, Crazy Climber e Crazy Hammer)
Possibility to choose the starter Treecko with Physical or Special Split
Pokemon up to Hisui
Puzzles during the journey and inside the gyms
All TMs available
Poke Center with item shop and NPC with some options. (Name Rater, Move Relearn, Move deleter e Move Tutor)
You can choose the difficulty level at the start.(Easy, Normal, Hard & Expert)
NPCs with reference to real people
Overall, there are many more exciting features included in the game.
Guide
Firstly, you'll need to download the GBA emulator software on your device. There are several popular emulator options available, including:
Windows: VisualBoy Advance, mGBA, NO$GBA
Mac: OpenEmu, mGBA, VisualBoy Advance
Android: My Boy!, John GBA, GBA.emu
Once you have downloaded the emulator software, follow these steps to play the Pokemon Dark Worship GBA ROM:
Download the Pokemon GBA ROM file from a trusted website. We recommend using a reputable source like Pokemerald.com.
Save the ROM file in a convenient location on your computer or phone.
Open the GBA emulator software and select "File" or "Open ROM."
Navigate to the location where you saved the ROM file and select it.
The emulator will load the game, and you can begin playing Pokemon.
To save your progress in the game, use the emulator's save function rather than relying on the in-game save feature.
Enjoy playing Pokemon Dark Worship on your device!
Also, keep in mind that different emulators may have slightly different settings and controls. You may need to adjust these to your liking before playing the game.
Screenshots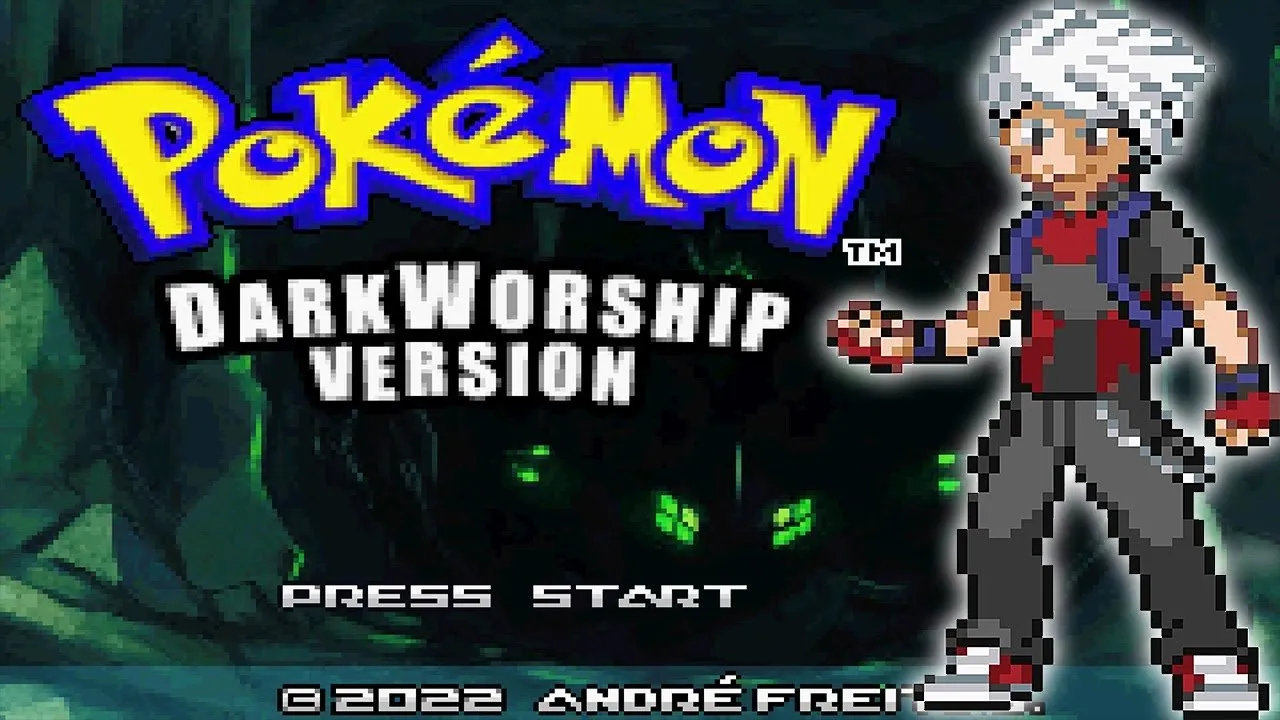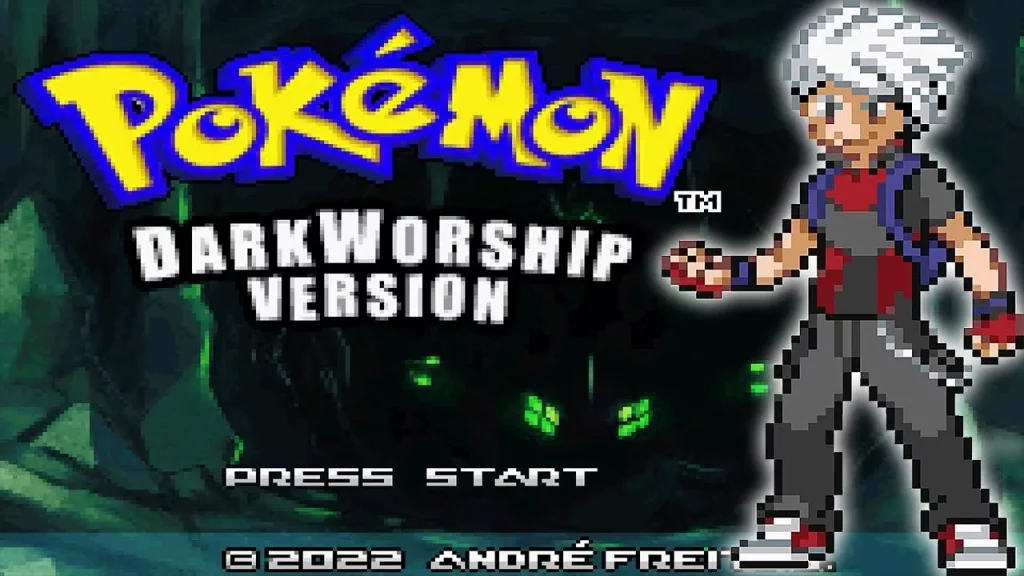 Download
Credits