Pokemon Multiverse Of Madness Battle is a GBA ROM Hack by Daga2022XYZ based on Pokemon Fire Red. And it is now available to download. It was last updated on May 9, 2022.
Download Pokemon Multiverse Battle GBA ROM Pre-Patched
| | |
| --- | --- |
| Creator | Daga2022XYZ |
| Version | Completed |
| Hack of | Pokemon FireRed |
| Updated | May 9, 2022 |
Also, be sure to check out Pokemon Zeta & Omicron.
Description
Imagine a narrative reminiscent of Fire Red, yet enriched with a captivating twist – it brings together a diverse array of characters from multiple universes. From beloved icons like Digimon, Megaman, One Punch Man, Ben 10, Marvel, DC, Naruto, Yu-Gi-Oh, Mario, Sonic, and many more, this enthralling tale melds these distinct worlds into an epic adventure.
In this amalgamation of universes, familiar faces from these iconic franchises collide, setting the stage for an unparalleled journey filled with unexpected alliances and thrilling encounters. Whether you're a fan of superheroes, anime, or video game legends.
1300+ Obtainable Characters from
Pokemon (Including Some Mega Evolutions)
Digimon
Megaman
Demon Slayer
One-Punch Man
Ben 10
Marvel (Multiverse Of Madness)
DC
Naruto
Kamen Rider
Yu-Gi-Oh
Mario
Sonic the Hedgehog
Full Metal Alchemist
Dragon Ball Z, GT & Super
Undertale
Deltarune
Fire Emblem
Street Fighter
The King of Fighters
Screenshots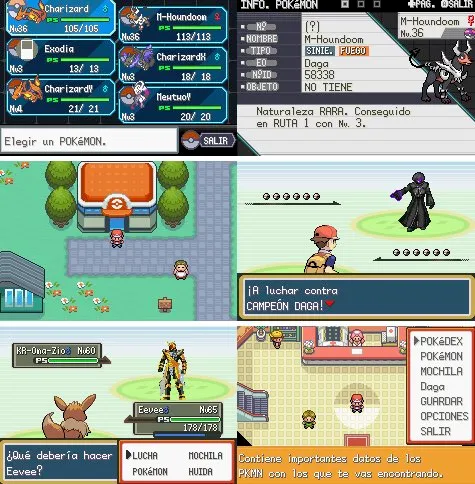 Pokemon Multiverse Batlle – Gameshark Codes
Download
Credits
Daga2022XYZ