Pokemon Mystical Legends is a GBA Rom Hack by JasonDev based on Pokemon Emerald. And it is now available to download. It was last updated on May 19, 2023.
Download Pokemon Mystical Legends GBA Rom Hack
| | |
| --- | --- |
| Creator | JasonDev |
| Version | v1.1 |
| Hack of | Pokemon Emerald |
| Updated | May 19, 2023 |
Also, be sure to check out Pokemon Emerald Crest!
Story
Welcome to the Nagoya region, a region based on Japan. Many years ago, there was a war in the Nagoya region caused by Team Zeta, which caused chaos around the Pokémon based on Alpha and Omega.
So you and your Pokémon embark on an adventure to discover new things. Today you turn 14 years old, just like your friends who will embark on their own journey in the region. You will need to complete the region's challenges and quests to see where this journey will take you.
Do you want to start a new journey to this region?
FEATURES
Graphic Improvements such as Tilesets
Dynamic palettes
Attacks up to 5th gen
Soundtracks of the game
New Region(Nagoya)
New Characters
New pokemon
New history
Screenshots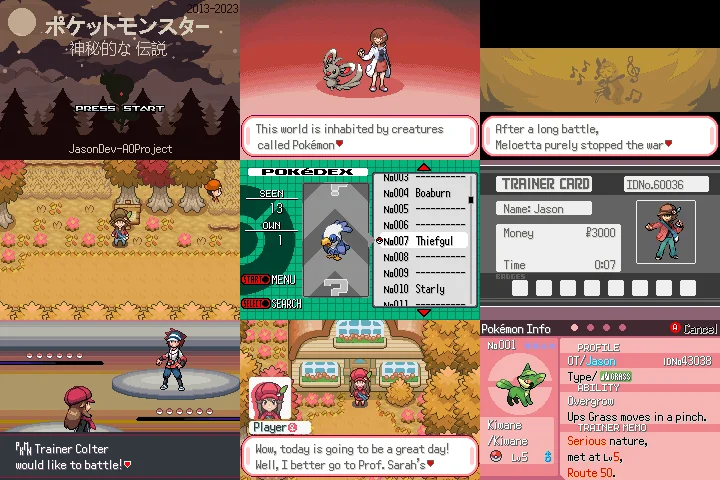 Download
Credits
AOProject & C2H4: Pokémon Alpha/Omega
Caco5400: He helped me with two possible sprites for the project
Magiscarf & Zeo: Tilesets
Farore: BackGround BW GBA Style
Seiyouh: Sprite Base Professor
Trainer card: Jaizu