Pokemon Mythic Legends is a GBA Rom Hack By psychicboy based on Pokemon FireRed.
Download Pokemon Mythic Legends GBA Rom
Creator: psychicboy
Version: Beta 3.1 (hacksrepairman's fix)
Hack by: FeuerRot
Updated on: May 27, 2020
story
The story takes place in the Apollo region. You literally start the game in a dream, choosing your starter from the legendary trio of dogs Entei, Raikou and Suicune.
When you wake up, your journey begins. It starts out like a typical Pokemon game, but later you'll have to uncover the mysteries of the Legendary Pokemon that rule the world.
You feel evil forces lurking. Don't let a Mythic Legend die…
Also, be sure to try out Pokemon Gaia.
Characteristics
The Pokemon roster is a bit of a mess. You choose Suicune, Raikou, and Entei as your starters. The good thing is that you can still catch the other two later.
A big focus is on Legendary Pokemon, which can also be caught in-game. Some of these legendary Pokemon have their own events and encounters.
The game mechanics are the same as the Gen 3 games. Not much has changed, but that's not bad either. The game isn't technically complete as it's still in beta, but it's playable. Try Also Pokemon Inclement Emerald.
Feature List
A whole new region
Strategically placed Pokemon
Catchable starters
New challenges
Difficult Gyms layouts
Custom sprites
New scripts
Most Legendaries will have their own events
Screenshots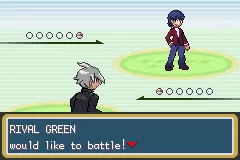 Pokemon Mythic Legends Download Link
Credits
psychicboy, Aljam, Fujitsu, NikaNorou AimayBee, Hypershadow189, AzrealDentara, SueAqua, dalaniir, HaloSonic, aquadan, Blazing Pheonix, Sarcastic Prince