Pokemon Eon Guardians is a Pokemon fangame developed in RPG Maker XP using the Pokemon Essentials v19.1 starter kit and MKXP. The game was created with Gen 4 graphics and includes all Pokémon from the first four generations!
Jump into an unknown adventure full of challenges, secrets to discover and a lot of fun! Explore the Terre Region in over 50 hours of gameplay, earn the region's eight badges, and face the Titanium Plateau!
Download Pokemon Eon Guardians fangame RPG Maker XP
Creator: NikDie
Version: 1.2.6
Based on: Pokémon Essentials
Updated: Aug 13, 2022
Also, be sure to try out Pokemon Rosen!
Story
Welcome to the Terre Region!Finally the day is here, the moment you've been waiting for so long has come:
You start your own Pokémon journey!
Growing up as a child in a humble mountain village in the peaks of Terre, you can't wait to discover the region's wonderful landscape together with your first own Pokémon. But which Pokémon will you choose?
On your journey to become the Pokémon Master of Terre, you'll face several obstacles that need to be overcome. Not only the eight gym leaders of the region will make your life difficult. Other Pokémon trainers who pursue the same goal as you will stand in your way.
And then there is also this mysterious Team Gaia, which have their very own views in terms of evolution and natural selection…
The guardians of the Terre region, the Eon Pokémon Latias and Latios have been protecting the region since then. Will they also manage to protect the people and Pokémon Terre from this dangerous organization? Or will they need some help?
Do you have what it takes to become a Pokémon Master? Then get ready for an unforgettable journey!
Features
Levels of difficulty
Trainer classes and abilities
Eternal Potion
Switchable unreal time engine
Day/Night encounters
HM Items
Item craft system
Level caps
Following Pokémon
Randomizer
Adjusted movepools and stat values
Quest system with over 50 side quests
Rematchable Colosseum
Combat Pillar
Custom Pokéballs
Custom EBDX move animations
Challenging postgame
Screenshots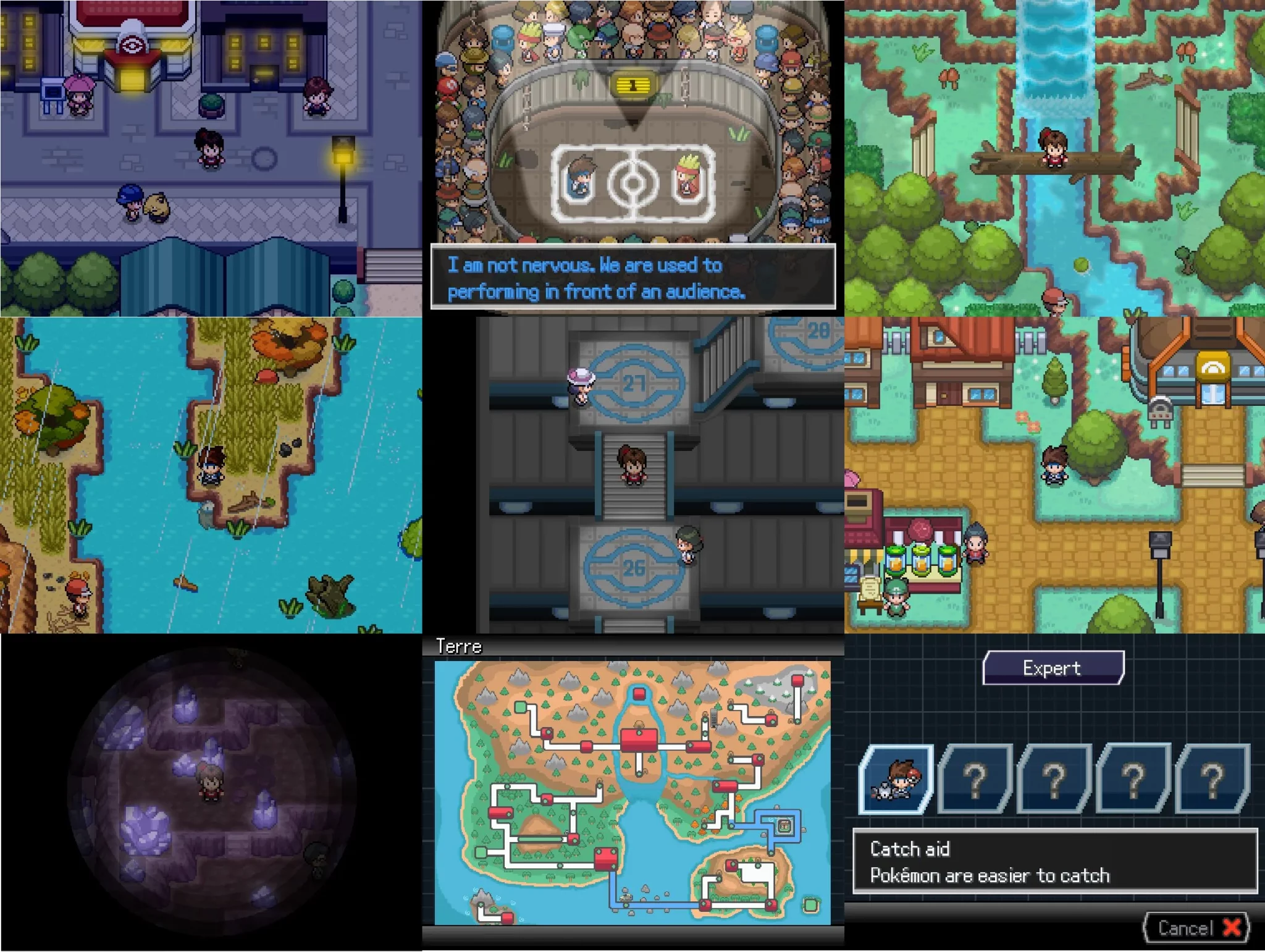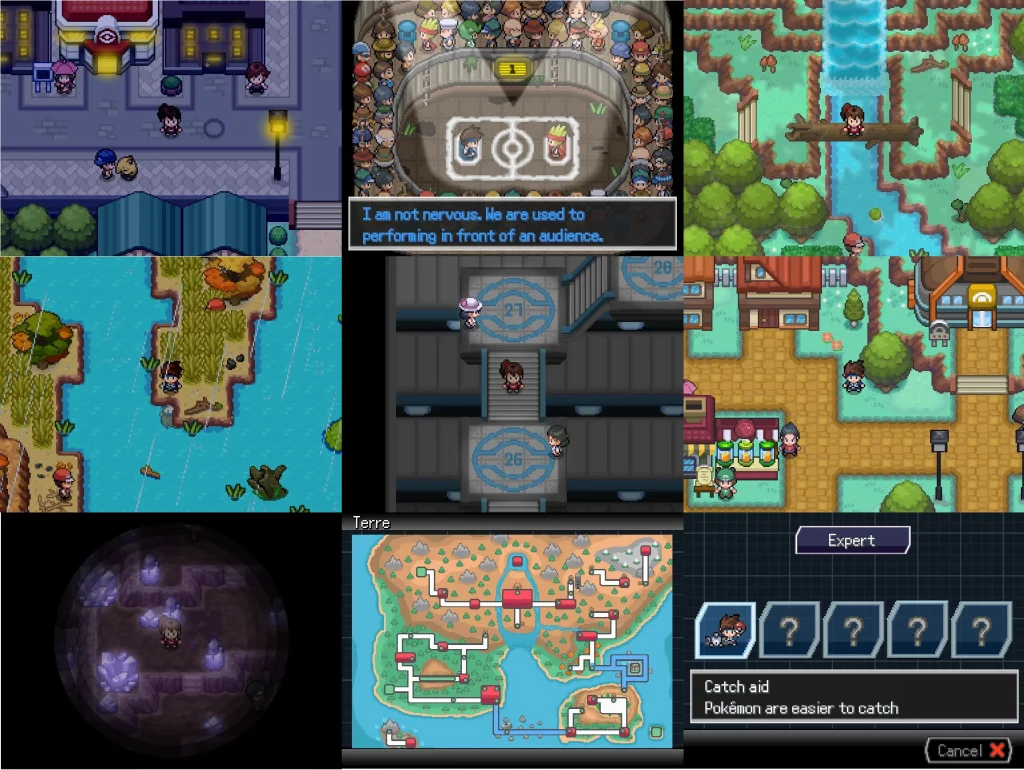 Download
Credits
PkmnAlexandrite
Mew1993
KingTapir
Magiscarf
WesleyFG
SailorVicious (Formerly known as Heavy-Metal-Lover)
Shawn Frost
NSora-96
PeekyChew
Kyle-Dove
Claisprojects.com
Minorthreat0987
The-Red-Ex
UltimoSpriter
TyranitarDark
DarkDragonn
rafa-cac
Phyromatical
Alucus
Newtiteuf
ChaoticCherryCake
moca
Alistair
KingTapir
The_Jacko_Art
NocTurn
zetavares852