Pokemon AlexSMRPG 2 : Uma Nova Jornada is a Fan Game Made Using: RPG Maker XP and Pokémon Essentials v19.1 in English. And it is now available to download. It was last updated on September 14, 2023.
Download Pokemon AlexSMRPG 2 : Uma Nova Jornada Fan Game
| | |
| --- | --- |
| Language | English |
| Creator | JogatinandoC |
| Version | v2.0 |
| System | RPG Maker XP |
| Update | September 14, 2023 |
Plot
You have to deliver the Professor's Parcel from another city. After getting your own Pokemon, you have to go to Cidade Pitanga to receive the parcel, getting a PokéDex and starting the journey, but, at the same time, a mysterious team, named Team NAP, is in a abandoned laboratory. What's Team NAP plots? What secrets awaits? Can you become a Pokemon Master?
Also, be sure to try out Pokemon Infinity.
Features
Gen 6 Exp. Share
1008 Pokémons to catch, even Regional Forms
8 Gyms and an Elite Four
A "Battle Frontier" for harder battles
Special Guests as Trainers
Graphics from Gen 4 and Gen 5
Following Pokémon
Music from Pokémon Series
You play as Alexsandro Magalhães, but can name yourself if you wish
Fast Foward
Texts in portuguese, menus in English
And more, i guess
Changelog
Make sure to make a backup the "Game.rxdata" and "Game.rxdata.bak" if they are in the main folder and past it on the new folder with the update to keep your save.
V1.0.1
V1.0.2
V2.0.0
More bugfixes
Rework of All Trainers, rebalancing the game
Randomizer mode
A veeeeery little optimization, especially in the grass.
English Translation Update by @SpaceyCrockett
Screenshots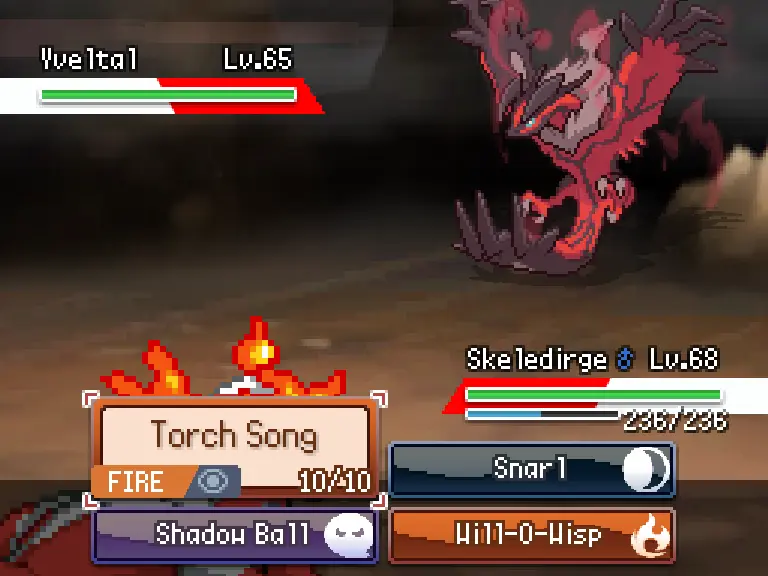 Download
Credits
If something is missing here, contact-me, please.
Pokémon AlexSMRPG 2: Uma Nova Jornada
JogatinandoC
Ashura/Shinobi no Burajin
English Translation by SpaceyCrockett
Pokemon USUM Ultra Necrozma Overworld Sprite by:
Zender1752
Dixie Kong sprite ripped by:
Frario
Ultra Wormhole Animation by:
Ulithium_Dragon
"Voltseon's Pause Menu" v.1.7 by:
Voltseon
Golisopod User
ENLS
"Pokemon Emerald PC Storage Graphics" by:
Lord Lucario 35
"Pokémon Emerald Party Screen" by:
doof_.
Custom Sprites by:
JogatinandoC
João Nitro
Shinobi no Burajin
Eric Storm
Ultimate