Pokemon Emerald Final World is a GBA ROM Hack based on Pokemon Emerald in English. And it is now available to download. It was last updated on September 12, 2023.
Download Pokemon Emerald Final World Pre-Patched GBA ROM Hack
| | |
| --- | --- |
| Creator | CAulin |
| Version | v0.9yi |
| Hack of | Pokemon Emerald |
| Updated | September 12, 2023 |
Also check out Pokemon Garbage Gold.
Description
This mod is based on dearman4's Emerald Final Deluxe (version 7.41) and fulfills a long-standing wish of mine in the area of Generation 3 Pokémon ROM hacks. It represents an uncomplicated solution to this wish.
Features
The main change in this mod is the addition of Kanto Island, Johto and Sevii regions as explorable areas (the new maps use the tileset already present in Emerald).
Wild encounters in Hoenn have been changed to better reflect distribution across other regions.
Pokenav trainers in game calls have been changed to be notable characters, gym leaders, protagonists, elite four members, champions and villains.
Kanto and Johto are a kind of semi-open world
You need surfing to reach the Sevii Islands
Flying can only be used for fast travel in Hoenn cities.
There is a fast travel between Saffron City (Kanto) and Goldenrod City (Johto) – Train Station
The first Gym Leaders in Kanto and Johto have similar Wattson stats, as the regions can be visited after arriving in Slateport.
Share experience
Many beginners
Play to learn more!
Changelog v0.9yi
Updated all Pokenav trainers (teams, levels, and items). Gen4 characters with temporary teams. Moves rework into the future.
Upcoming Features
Redo important/reserved space areas (e.g. Sprout Tower).
Add more NPCs in the overworld.
Add/move coaches in new regions.
Add Rocket Grunts trainers.
Update Pokenav teams and trainer levels.
Improve overall quality.
Screenshots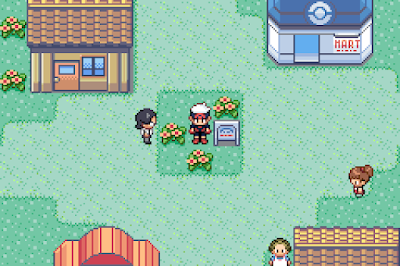 Download
Credits