Pokemon Anil The Definitive Kanto Remake is a RPG Maker XP Hack fan-Made in Pokémon Essentials 16.3 in English. And it is now available to download. It was last updated on Apr 16, 2023.
Download Pokémon Anil RPG Maker XP Hack
Language: English
Creator: EricLostie
Version: Completed
System: RPG Maker XP
Update : Apr 16, 2023
Overview
Pokemon Anil is an attempt to create a definitive Kanto Remake to all types of players: old ones, new ones, casual ones, tryhard ones, etc
Presented in a timeless form using Pokémon BW2 graphics, updated narrative and many QoLs and options that brings infinite replayability
Also, be sure to try out Pokemon Flux.
Features
Reimagined Kanto with Gen 5 graphics, animated sprites and a lot of new stuff
Kanto has a few new towns and routes
Long postgame in a second mini-region inspired by Sevii Islands
All 9 gens Pokémon
All regional forms
3 game modes: Classical (only 2 first gens), Complete (9 gens) and Radical (9 gens + tryhard difficulty level)
Expanded story and fleshed characters (including some new characters which expands the Kanto lore)
Megas, raids, wonder trades, nuzlocke mode, etc
A lot of QoL: PokéVial, PokéRider, SuperTraining, Pokédex converted to a Bulbapedia-like, etc
Screenshots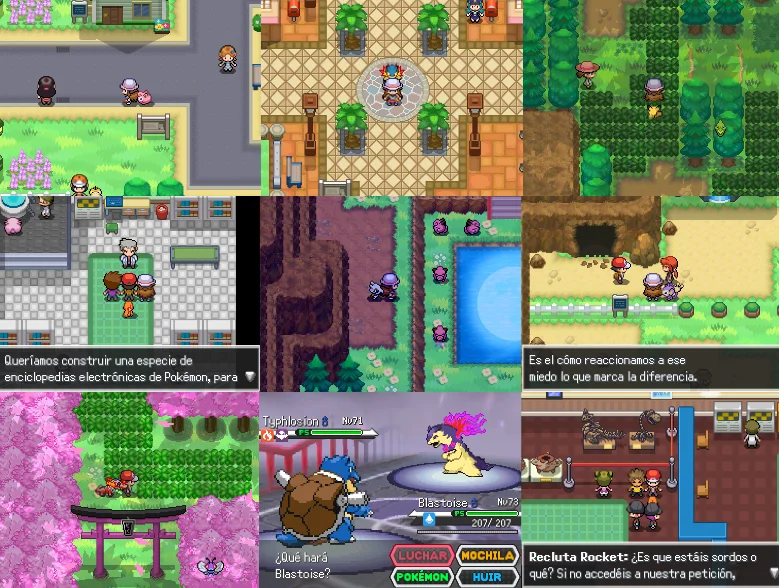 Pokemon Anil v1.12 English Complete Downlod
FAQ, ANDROID INSTALLATION GUIDE AND BATTLE GUIDE (IN SPANISH ONLY FOR NOW):
Credits
Creator: EricLostie
Translation: Raizen
—————————————-
Scripts:
Skyflyer
Alberto
Clara
Pira
Luka S.J.
KleinStudio
"Pokémon Essentials" was created by:
Flameguru
Poccil (Peter O.)
Maruno
With contributions from:
AvatarMonkeyKirby<s>Luka S.J.
Boushy<s>MiDas Mike
Brother1440<s>Near Fantastica
FL.<s>PinkMan
Genzai Kawakami<s>Popper
Harshboy<s>Rataime
help-14<s>SoundSpawn
IceGod64<s>the__end
Jacob O. Wobbrock<s>Venom12
KitsuneKouta<s>Wachunga
Lisa Anthony<s>xLeD
and everyone else who helped out
—————————————-
Music:
Dan_trvlr
AsierOrozco
—————————————-
Sprites:
Hellfire
Ebaru
Nolo
Ezerart
Aleh
King of the X Roads
Elena
Eduar
—————————————-
Tiles:
Magiscarf
kingtapir
Pablus94
Kyle-Dove
Vazquinho
sailorvicious
Princess-Phoenix
babydialga
shiney570
phyromatical
rayquaza-dot
aki
Yuria
WesleyFG
—————————————-
"RPG Maker XP" by:
Enterbrain
Pokémon is owned by:
The Pokémon Company
Nintendo
Affiliated with Game Freak
This is a non-profit fan-made game.
No copyright infringements intended.
Please support the official games!