Pokémon Fission One Hall is a GBA Rom Hack based on Pokemon Emerald with a lot of newly added features in Chinese. And it is now available to download. it was last updated on September 28, 2022.
Download Pokemon Fission One Hall GBA ROM Pre-Patched
| | |
| --- | --- |
| Creator | LVMAOHOUZI |
| Version | v0d4 |
| Hack of | Pokemon Emerald |
| Updated | September 28, 2022 |
Game Information
Pokémon Fission One Hall is a rom hack for GBA that is in alpha beta phase and has as Base ROM Pokémon Emerald in which it has Mega Evolutions, Dynamax and Gigamax Phenomenon, Z Movements, New Region, New Story, Fakemon Initials, New Animated Events , Higher Difficulty, Pokémon Hyper Emerald Competitive System, Pokémon Light Platinum NDS Graphics, and Pokémon up to Generation 7 are included.
story
The story of Pokémon Fission One Hall is very curious since it is a fusion between two very popular games. On the one hand, we have the graphic part and several important events that are very similar to Pokémon Light Platinum. On the other hand, we have a competitive system with greater difficulty and full of new mechanics very similar to Pokémon Hyper Emerald. In addition, a new region is included with a story full of animated events along with competitive mechanics such as mega evolutions, z-moves, dynamax and gigamax forms and features a wide variety of fakemon as the adventure progresses.
Features
A new region is included with new zones similar to the one in Pokémon Light Platinum.
A new story based full of animated events with various rivals is included.
A competitive system very similar to Pokémon Hyper Emerald is added.
Fakemon are included as initial starters for this new region.
The sixth generation battle mega evolution system is included.
New z-moves are added in 7th generation battle.
Both dynamax and gigamax forms are included in 8th generation battle.
They include from 1 First to 7 Seventh Generation.
New animated graphics from Pokémon Light Platinum are included.
Difficulty has been increased with harder battles and combat.
New movements and hidden abilities are included for the Pokémon.
Added an automatic experience share like in Pokémon XY.
New enhanced animated NDS graphics are included with new both exterior and internal designs.
The sprites of the trainer, skin of the characters and the battle backgrounds have been improved.
Graphics, game sprites and battle scenarios have been improved.
The division of attacks between physical and special is included.
Screenshots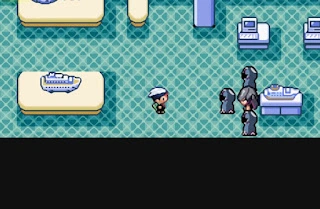 Download Links
Credits
LVMAOHOUZI