Pokemon Hell Girl is a Complete Fan Game in English developed in RPG Maker XP using the Pokémon Essentials v20.1. And it is now available to download.
Download Pokemon Hell Girl RPG Maker XP Fan Game
| | |
| --- | --- |
| Game Title | Pokemon Hell Girl |
| Version | v1.3 (Completed) |
| Developer | Armin |
| Developed in | RPG Maker XP |
| Genre | Role-Playing |
| Language | English |
| Updated  | 03/09/22 |
Also, be sure to try out Pokemon Edge Rising.
Intro
"Humans come to Hell to get punished?"
…What nonsense.
I, for one… came to Hell to rule.
A re-imagination of Pokémon Emerald's Battle Pike!
This summer, turn up the heat!!!
Gameplay Walkthrough
Features
5 Stages
5 Bosses
75 Randomized Rooms
Easy&Hard Modes
Generations I-VIII
Mega Evolution
Explosions
Fiery Battles
Monster Girls
Gothic Metal
Screenshots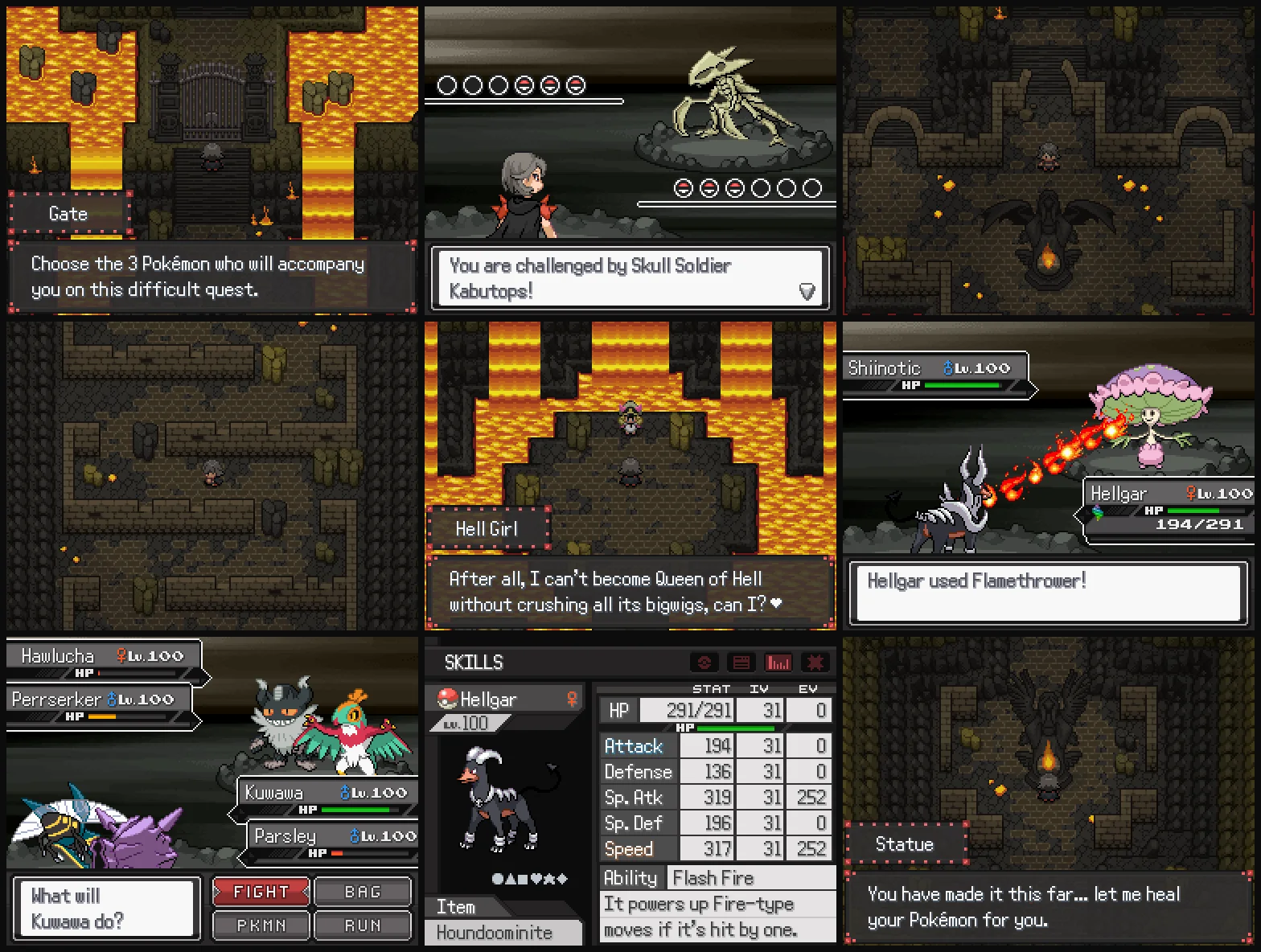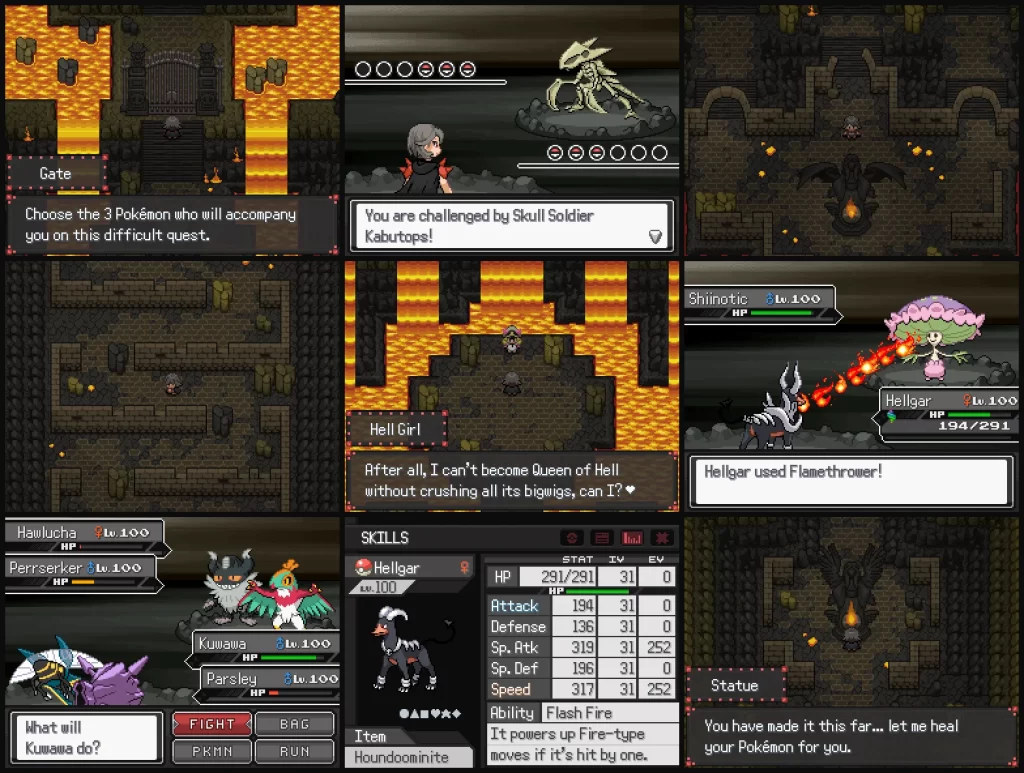 Download
Note
If the stars are aligned and the RNG gods are kind, Pokemon Hell Girl is essentially a straight line and 5 battles. You can't get any simpler than that… right?
What's more implausible than the stars aligning, I would say, is having your tastes line up with mine…
…which is why, if you played the game, and somehow enjoyed it in any way or form, you have my deepest and most sincerest gratitude. 
Credits
Pokemon HELL GIRL
by Armin
Pokémon
The Pokémon Company
Nintendo
Affiliated with Game Freak
Pokémon Essentials v20.1
Flameguru
Poccil (Peter O.)
Maruno
mkxp-z
Roza
Based on "mkxp" by Ancurio et al.
RPG Maker XP
Enterbrain
Title Screen
Meteos (2005)
DrKelexo
Pokémon Trading Card Game:
Crimson Invasion 59
Shin Nagasawa