Pokemon Mega Power is a GBA Rom Hack by Wind1158 based on Pokemon Emerald in English. And it's now available for download.
Download Pokemon Mega Power GBA Rom
Creator: 1158
Version: Beta 5.62 (Completed)
Hack by: FireRed
Updated on: July 11, 2018
Be sure to check out Pokemon Cloud White too.
Do you want to experience mega evolution in Pokemon Emerald? You will surely love this game. Pokemon Mega Power is a Pokemon ROM hack based on the Pokemon Emerald game. With Pokemon Mega Power you will feel the wrath of Mega Evolution Pokemon.
Out of all GBA games with mega evolution, this is the best and most recommended game. Everything has changed in the game namely the battle scene, the features, the music, the game design and almost everything.
Presented
Recommendation: Also check out our collection of Pokemon GBA ROM Hacks for more related games.
But that's not all: prepare to meet the strongest and best legendary Pokemon, Mewtwo. You gotta love Pokemon Mega Power, that's for sure. Download Pokemon Mega Power now and experience a different and innovative Emerald game.
Update: A newer version of Pokemon Mega Power is now available for download. It contains many bug fixes and some game improvements.
Description
Neil/Tyra, the genius scientist-turned-professor. He/she has a dream. He/she wants to create the strongest Pokemon by himself, he made so many experiments. However, he/she does not have enough money. At that time, a businessman named Kasper tells the young professor that he would contribute to the project, but the professor has to share the success with him. To achieve his goal, he accepts Kasper's contribution without hesitation. When the young genius gradually learns that Kasper is the leader of a secret team called "Team Delta", he/she begins to consider whether he/she should join. Why does Kasper need the project? what will he do The young professor must decide whether to continue or not.
Features
Three new regions – Ivara, Lande, Sevii Islands
All Mega Evolutions
Some Gen 4, 5, 6, and 7 Pokemon
Some new tiles
New sprites
Screenshots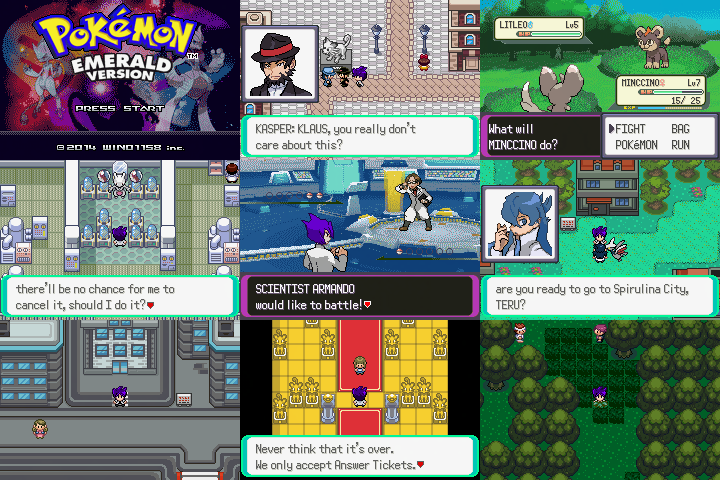 Download
Previous Versions
Credits
1158, Percy, Punkysaur