Pokemon Wilds Download is a Pokémon fangame by SheerSt The game runs natively on Windows, Mac, and Linux. It's coded with Java and the libGDX framework. It features a potentially massive procedurally generated world to explore, graphics inspired by Pokémon Gold and Silver, and plenty of other features like rideable Pokemon or digging through cracked ground.
If you're a fan of Pokémon, then this is the game for you! As a trainer in Pokemon Wilds, you'll be able to explore the open world world and capture all kinds of Pokémon. From cute and cuddly to ferocious and dangerous, there's a Pokémon for everyone in PokeWilds!
Also, be sure to check out Pokémon Storm Silver!
Download Pokemon Wilds fangame
Creator : SheerSt
Version : v0.8.8
released in : Oct 29, 2021
Updated : Dec 23, 2022
About
PokeWilds is a Gen 2 game/engine built using libGDX. It uses procedural generation to create large worlds with different biomes, each with their own unique monsters. The levels of wild monsters increase the further you explore, meaning that some biomes with rare mons are difficult to get to. Your monsters can help you explore the world by usual means (cut, fly, surf etc), but there are also be new HMs that allow you to interact with the world in new ways, like building structures/houses, jumping up ledges, starting fires, and more.
I have been using a set of techniques to 'rip' sprites and animations from the console game very accurately – as such, the game is intended to look and feel just like the console games, with some extra capabilities (see core/assets/attacks/). The benefit from using libGDX is that the engine can support cross-platform play, multiplayer, huge maps, and fullscreen mode. Also Try Pokemon Crown.
Install Pokemon Wilds Full Installation Guide
To install PokeWilds game, follow these steps:
Download the game file from a reliable source.
Extract the files from the downloaded archive to a folder on your computer.
Double-click on the game's .exe file to launch the game.
If prompted, install any necessary additional software or libraries required to run the game.
Once the installation is complete, you should be able to play the game by launching the .exe file.
Note: PokeWilds  game created on multiple platforms, so the installation process may vary slightly depending on the platform and version of the game.
Screenshots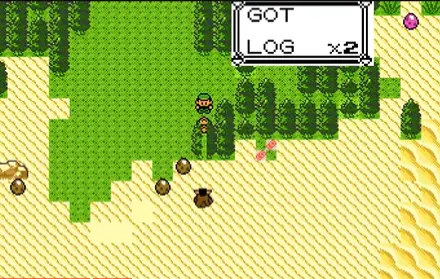 Useful Stuff
Controls:
Arrow keys to move
Keyboard Z = A button
Keyboard X = B button
Keyboard Enter = Start button
Hold keyboard X to run.
Download
FAQs
What's the current version?
PokeWilds is currently in version 0.8. There's no ETA on the next update, but the game IS being actively worked on.
Is there multiplayer?
Not currently, but 0.9, the next version of the game, will bring online multiplayer to PokeWilds, alongside a plethora of other features.
Do I need an emulator to play Pokemon Wilds?
No! The game runs natively on Windows, Mac, and Linux. It's coded with Java and the libGDX framework.
Can I play PokeWilds on mobile?
Not currently, sorry. There's plans for it.