Pokemon Academy Life is a fan-game Created by VisualJae using RPG Maker in englsih. And it is now available to download. The last update was on 5.5.2023.
Download Pokemon Academy Life RPG Maker XP Fan-Game
| | |
| --- | --- |
| Name | Pokemon Academy Life |
| Size | 636.95 MB |
| Version | March 17th, 2023 |
| Console | Windows, Mac, Android (Emulator) |
| Developer | VisualJae |
| Genre | Role-Playing |
| Language | English |
| Release Date | 5.5.2023 |
Plot and Summary
Pokemon Academy Life is a non-profit, fan-made Ren'Py visual novel that takes you to an alternate Pokémon world where 10-year-olds aren't on their own. Here, characters from the main series games are brought together in a more realistic college setting. Instead of sending the player character on a solo journey at a young age, he attends university and learns about the Pokémon world from there.
Begin your journey in the Kobukan (koh-BU-kahn) region and spend your time training, befriending friends, learning and dating as you progress through the numerous characters and rich story . Learn how to balance your time between college and extracurricular activities while tackling the greatest challenge a Pokémon protagonist has ever faced: figuring out how to fund your college education.
Also, be sure to try out Pokemon realidea system!
CONTEXT
This game might look similar to you. That's because it's a remake of the original Pokémon Academy Life, which thread can be seen here. After being driven to burnout and an early grave, the previous team made their resources available to the public and I took on the project. I want to clarify that I have absolutely no connection to the previous development team other than their blessing.
CHANGES
(This will only make sense if you played the previous version of the game. For the full list of features, I recommend checking out the previous thread).
All major character graphics have been updated.
The starter pool has been expanded from Charmander to include 52 other Pokémon.
In accordance with requests from previous teams, Red's character has been rewritten so that he's no longer such an ignorant prat.
At the request of previous teams, you're no longer tied to a single roommate, instead sharing a dormitory with Hilbert, Ethan, Brendan, and Calem.
You are no longer tied to two electives, but can choose from any elective you want at any time.
Various environment changes. For one, it's a university, not a high school.
Screenshots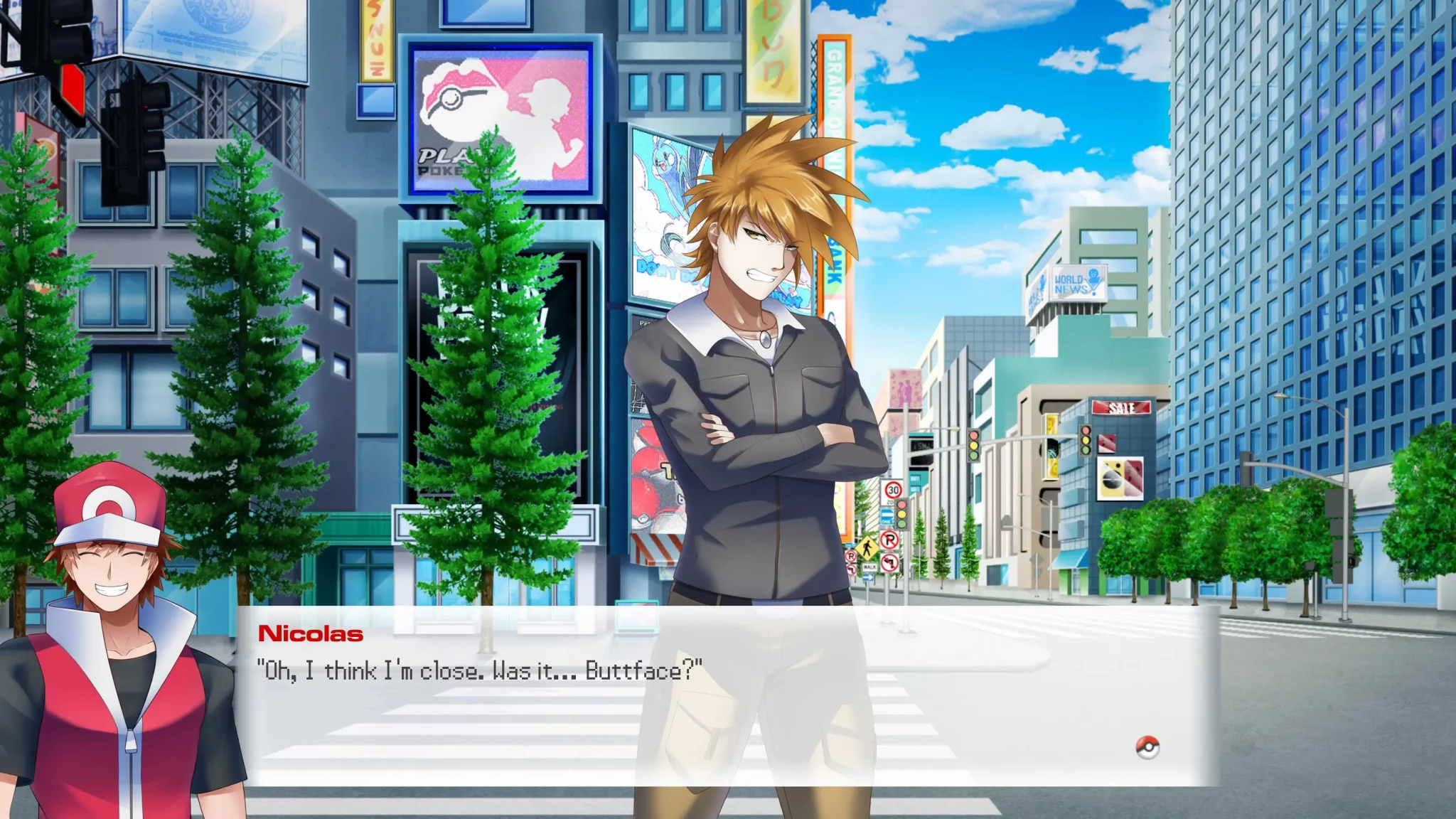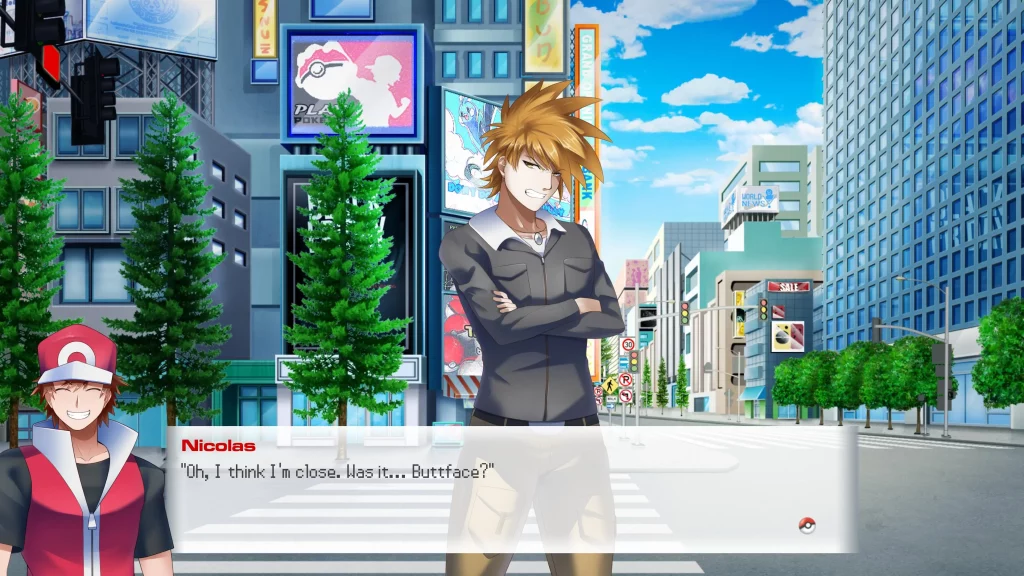 Download
COMMUNITY
Credits
Director / Developer:
VisualJae
Storyboard:
VisualJae
dmjh93
Screenwriter:
dmjh93
Lead Artist / Character Designer:
dmjh93
Systems Developers:
gouki
Steve
Background Artist:
moonmachine
Additional Art by:
Gato Hayakawa
ILKCMP
Joshua Dunlop
mark331
moonmachine
Saitoki
Additional Scenarios by:
Jack "Skye" Rowsell
Jordan "Soundwave" Hamburger
ScottpilgramFMAB
Tylor Kranyak
Music:
Pokémon Reorchestrated
FamilyJules7X
FL.Remix
GlitchxCity
HappyDragonite
Ricelia
TLB Orchestration
Zame
"Pokémon Sentai"
John & naoka
Additional music (anime) composed by
Shinji Miyazaki
Original Pokémon themes composed by
Junichi Masuda
Go Ichinose
Third Party Resources:
SFX from AudioBlocks
GFX from Video Copilot
PokeStadium
Pikachu voices by Ikue Ohtani
Compiled by PokemonGamer
Additional Pokémon SFX from AceRidley
Production Contributions:
Toriko09
Zygarde
Additional Work by:
FreudianCreations (DraymondDarksteel)
CG Artists:
Dahlia Wilder
Wolff Steel
Sprite Artists:
Iustinus Tempus
Wolff Steel
Special Thanks:
Caerkris
Drunk Old Man
imainmeleekirby