Download Pokemon Emerald Wally Version GBA Rom Hack based on Pokemon Emerald but with a little twist, instead of Brendan you play as Wally! Pokemon Wally Version is a complete Pokemon Emerald Remake that includes the Pokemon that are not in Pokemon Emerald. There are 922 Pokemon and 46 trainers with Pokemon.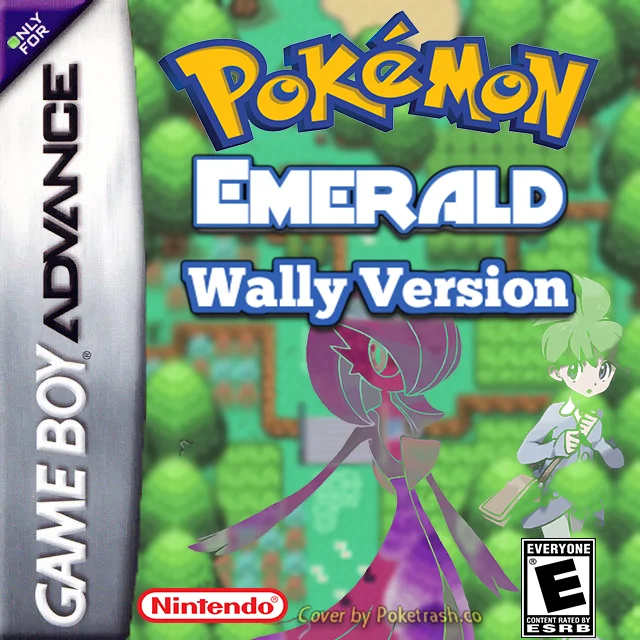 Pokemon Emerald Wally Version GBA Rom Download Pre Patched
Creator: Bladecraft
Version: v1.10
Hack by: Emerald
Updated on: August 5, 2018
Also Try Pokemon Ephemerald GBA ROM.
Pokemon Emerald Wally Version Story
The story is the same as Emerald as it is a bit different than Ruby and Sapphire. You play as Wally and from his point of view as you embark on your journey.
The game even starts when Wally is introduced in the RSE games where he catches a Ralts. The Ralts also serve as your starter Pokemon, helping you form your team and find your way through the game.
Characteristics
You can only play as Wally in the game, but you can rename him if you want. Ralts is the starter Pokemon, and you can catch more, with the list only going as far as Gen 3.
Quite a lot of the features are made of emerald. Unfortunately, there is no physical and special division. You have the opportunity to catch and raise all Pokemon available in the game. The game has a slight challenge, so be aware.
Pokemon Emerald Wally Version List of Features
Play as Wally!
Buffs for many Pokemon
Entire Hoenn Dex is available
Harder Gym Leaders
Choose between singles and doubles fights in gyms
The Pokedex
The Pokedex is very similar to other Pokemon games where you have to collect 150 different Pokemon species. The game lists everything about a Pokemon, including the stage it evolves into or if it can evolve into more than one Pokemon!
The player must battle them to win a Gym Badge or collect a Pokemon from them when they become accessible. This is an example of how a Gym Leader's party is structured.
Pokemon Emerald Wally Version Download Links