Pokemon Team Magma Edition is a GBA Rom Hack based on Pokemon Emerald by Dr.Joe & Lord Otto. Team Magma Edition can be downloaded now and its last update was on April 15, 2022.
Download Pokemon Team Magma Edition GBA Rom Pre-Patched
Devloper: Dr.Joe & Lord Otto
Version: Beta 1.1
Based on: Pokemon Emerald
Updated: April 15, 2022
Also, be sure to check out Pokemon Sword and Shield Ultimate!
Story
The world you find yourself in is divided into three factions, each striving to establish their own vision of an ideal society. As a young and idealistic trainer, your goal is to join Team Magma in the hopes of advancing humanity. However, the pursuit of a better world is complex, as people have varying ideas of what that world should look like. Some may focus on the land, others on the sea or the sky, and they will stop at nothing to achieve their version of a utopia. In this quest, they often trample on the hopes and dreams of others, leading to a constant struggle for dominance.
As a member of Team Magma, you enter the underground world of Hoenn, where power dynamics reign supreme. The game, Pokemon Team Magma Edition, allows you to climb the ranks of Team Magma, using any means necessary to realize Maxie's vision of a perfect world for humans. Along the way, you will experience the toll of the three-way conflict on the Hoenn populace and uncover the truth behind the formation of Team Aqua and Team Magma, as well as the mysterious team that came before them. You will also discover the truth behind the workings of the Devon Corporation and Hoenn's government.
The world of Pokemon Team Magma Edition is a complex one, where hope for a better world is both a unifying and divisive force. As you navigate the intricacies of Hoenn's underground and climb the ranks of Team Magma, you will encounter the harsh reality that there is no clear right or wrong, only the strong and the weak. The game promises to be a thrilling and thought-provoking experience as you explore the depths of the human psyche and the lengths people will go to achieve their dreams.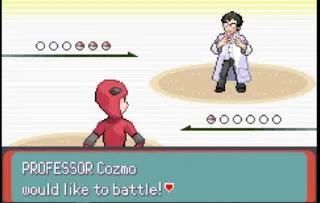 Features
A stealing system that allows you to take Pokemon from trainers you defeat
Custom soundtrack
Features from Dizzyegg's Battle Engine
Numerous quality of life improvements
Many side quests
Changelog Beta 1.1
Grammar and spelling errors have been addressed.
No spaces will be used for ellipses as it wastes space and time.
Pokemon will not be spelled with a backtick over the "e".
Reports with minor grammatical errors will be ignored or deleted.
Bookcases in the game will have reading material, but not all of them are currently available.
Dialogue for NPCs and trainers may be incomplete, but anything related to the plot is included.
Map issues have been resolved.
Reported problems with the Briney sidequest should now be fixed, but please report any remaining errors.
The problem with Stern's Shipyard has also been resolved.
The game should no longer crash when talking to Mr. Stone.
The issue with the Desert music playing on Route 111 when not in the desert has been fixed.
Download Links
Credits
Dr.Joe
Comet
Lord Otto
TNT
Jacko
Sureleyyy
KitKat Bar
Obihugzenobi
Cardigan