Pokemon Tectonic is a fan game by Brickbat made using RPG Maker XP & Pokémon Essentials v19.1 in english. And It is now available to download.
Download Pokemon Tectonic Fan Game Complete
| | |
| --- | --- |
| Creator | Brickbat |
| Made using | RPG Maker XP |
| Version | v2.3.3 |
| Updated | Sunday, July 25, 2023 |
| Method of Contact | Discord |
Also, be sure to try out Pokemon Syvin.
Story
Explore the Makya region, where the old and the new collide. Home to dozens of ancient caves and tunnels, Makya was repopulated by the disbanded members of Team Chasm who sought the power of the Regis 20 years ago. When a strange new group puts those plans back into action, the people of Makya need a newcomer like you to dig deep and find the truth. Can you save Makya from repeating his past?
Content
Immerse yourself in Makya, a new non-linear region in the mountainous Balkans, for more than 60 hours.
Unveil the mysteries of the disbanded Team Chasm and the hero who defeated them 8 years ago
Connect with our unique characters through 6 cross-region questlines
Catch Pokémon up to Generation 8 and even Hisuian forms from Legends: Arceus
Use more than 10 regional forms unique to Makya and more than 30 new evolutions for existing Pokémon
Enjoy our love of overlooked Pokémon, including hundreds of new signature moves and abilities
Features
Explore a whole new species balance – a real team building sandbox
Get large numbers of Pokemon without grinding thanks to our experience gain revamp
Streamline your team building with powerful tools – MasterDex, Move Mentoring and Style Values
Jump straight into a game that values your time through dozens of quality of life features and options
Test your skills against a fully customized AI engine where each gym leader has their own personality
Build on our open source codebase for your own fangames or mods.
All of these features (and more!) have been fully implemented, along with 8 Gyms, the Elite 4, and all mainline story content!
Screenshots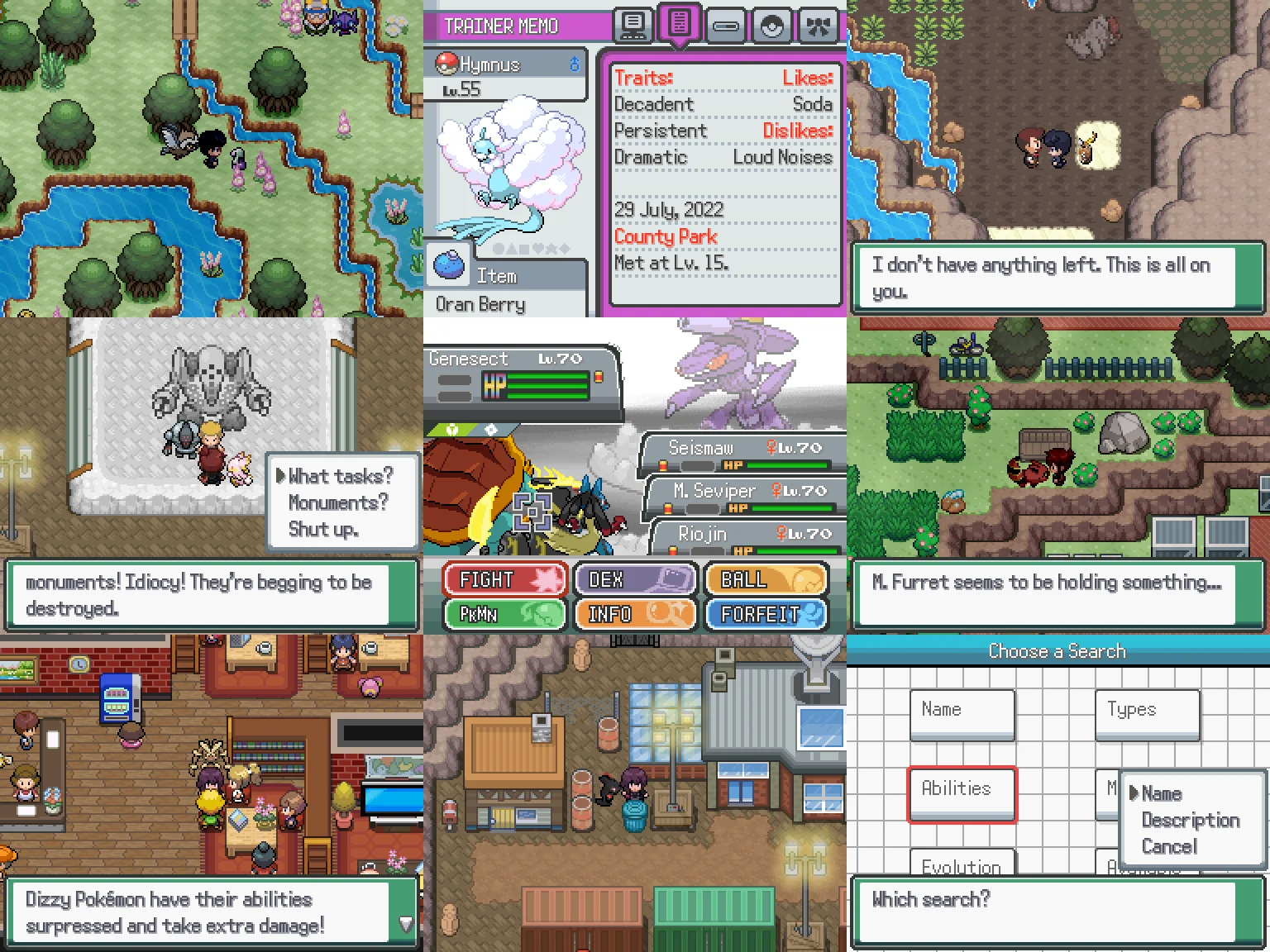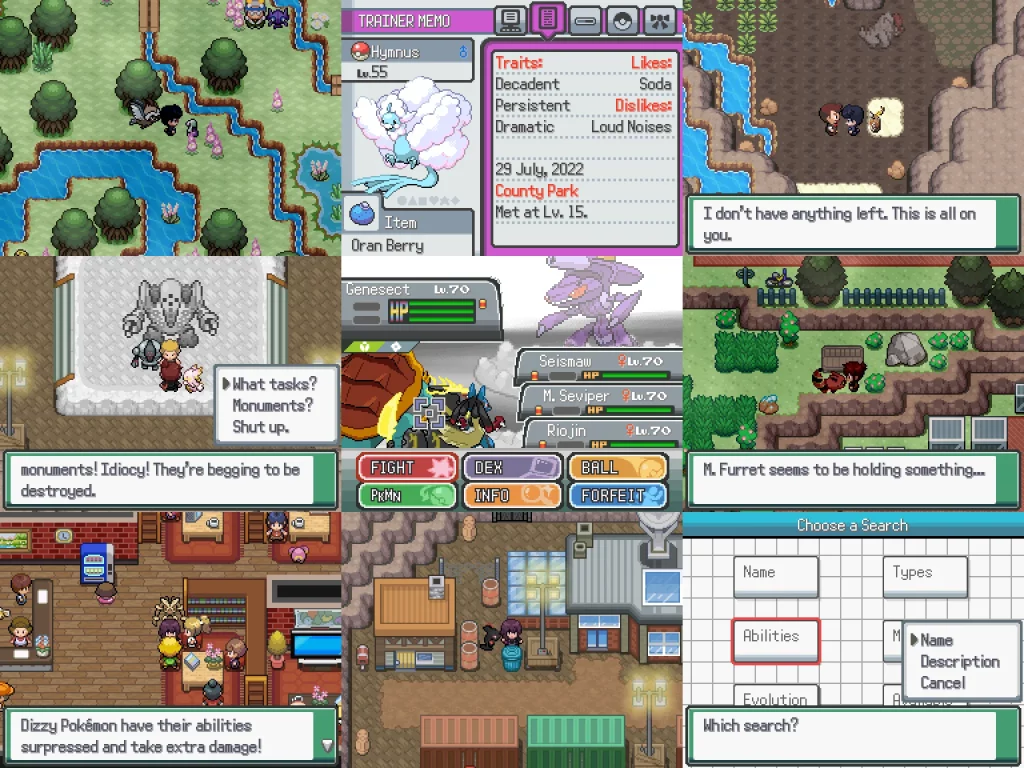 Download
Installing Pokemon Tectonic for PC is as simple as downloading the game files, unzipping them, and double clicking the Game.exe. Installing for Android is more complicated, so we provide this step by step mobile installation guide.
Team Members
Brickbat (Project Lead), Zeu (Lead Programmer, Lead Design), Divock (Designer, Programmer, Sound), Wakarimasensei (Lead Writer), Agentbla (Lead Mapper, Designer)