Pokemon Uprising is a fan-made Pokemon game by Somersault using RPG Maker XP. And it is now available to download. It was last updated on June 13, 2023.
Download Pokemon Uprising RPG Maker XP Fan Game
Creator : Stochastic
Language : English
Version : v1.3.1
Updated : June 13, 2023
Also, be sure to try out Pokemon Anil.
About
Pokemon Uprising is a fangame project (based on Pokémon Essentials BW) born out of a great desire for a DPPT remake (or rather, the opportunity to revisit Sinnoh 15 years after we first met Lucas and Dawn ). Rather than releasing a demo until full gameplay is available, this fangame is released in chapters each year, so with each release the playable content available to date is complete.
This will also allow our team to release more content throughout the year in the form of Events, Side Quests, Mystery Gifts, etc. Without further ado, let's dive in (you can find more information on our website, where you can also download the game, as well as on our Instagram and Twitter accounts).
Plot
"The origin of the universe. Still a great unsolved mystery. How was it created? Who created it? And why? This is one of the few points where science and religion… still meet."
The events of Pokémon Uprising take place thirteen years after the events of Pokémon Platinum. Although you and your cousin are both fourteen years old, neither of you is a trainer yet, which is unusual in a region like Sinnoh. This year, to become a trainer, you both go to the annual trainer festival in Amberia City, a town near your hometown. You can get your first Pokémon during the festival! As you will see for yourself, there are new cities and places, routes and even a different way around the island.
A new, young professor – who you may know well – will give you the starters. But while you're enjoying yourself at the festival, a strange, powerful, and horrific phenomenon occurs in the Alola region, an event of unprecedented proportions that will eventually affect all other regions of the world. Adding to this dystopian atmosphere is that the old crime organization Team Galactic has reunited. Grunts with new outfits and hairstyles, and most importantly, new leaders and commanders, will rebuild this organization with one goal: bring back their former boss: Cyrus.
Features
Underground System
Supercontests (from Chapter 2 on)
Poffins (from Chapter 2 on)
Mega Evolution
SmartPokétch
Honey Trees System
Video Cutscenes
Smartphone compatibility!
Upcoming Updates
Pokémon Uprising: Chapter 2 will be released within this next update
It will add three more gyms, four towns and cities and five routes.
It will also add (obviously) new part of the plot, where you will be presented to brand new characters.
The pokétch will gain a huge protagonism from now on, in a very special way.
The entire project has been entirely refactored to essentials v19 and now everything runs very smoothly.
Supercontests are planned to be added within this update.
Estimated release date: early July 2022
The Region
The region of Sinnoh has grown a bit and there are new towns, cities, routes… even a new path around the island! You will be able to explore brand-new places while visiting familiar locations. And of course, old, well-known characters like Dawn, Lucas, Professor Rowan and many more are still here but have grown older and more mature! However, this doesn't mean you are not going to meet any new characters, precisely.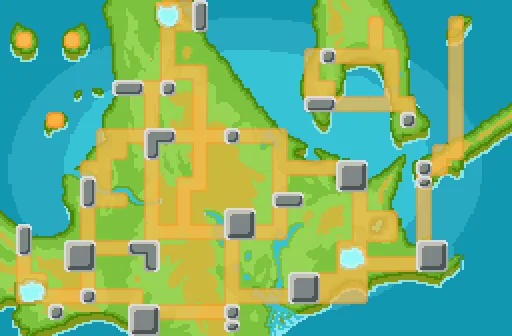 Screenshots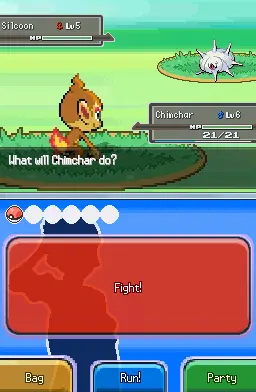 Download
Credits
A. Somersault – Game Director/guionist
Lenn-Art777 – Guionist/Artwork designer
Patyna – Composer/Scripter
DarkBX – Spriter / Scripter
Darkiie – Translator
DanEx – Animator
MallowOut – Animator