Download mGBA Emulator For Pc is a popular emulator for running Game Boy Advance (GBA) games on a PC. It is a free and open-source software that supports features such as save states, cheat codes, and customizable controls. Users can download mGBA from the official website and run GBA game ROMs on their computer. It is compatible with Windows, macOS, and Linux operating systems.
Download mGBA Emulator For Pc info :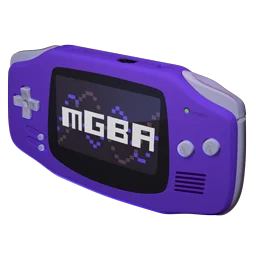 Developer(s) : Vicki Pfau (endrift)
Latest version : 0.10.1
Platform(s) : Windows – macOS – Ubuntu And More.
Emulates : Game Boy Advance – Game Boy – Game Boy Color
Programmed in : C, C++
Description
mGBA Emulator For Pc is designed for gamers who don't have a high-end gaming PC. You don't have to compromise on quality and gameplay if you don't have a great PC. It's a new generation GBA emulator PC that allows you to apply cheat codes while playing a game.
It's very easy to use and set up, and you can load ROMS by simply downloading them and opening them from the toolbar. There are plenty of other features to play around with and the software is updated regularly. So if you encounter any bugs, they usually fix them quickly enough. The interface is smooth and fun to play with.
Also, be sure to check out GBA Emulator PC Visual Boy Advance!
Features
mGBA Emulator For Pc is a feature-rich emulator for Game Boy Advance that includes:
Highly accurate emulation
Support for multiple platforms, including Windows, macOS, and Linux
Save states to quickly save and load progress in games
Cheat code support to enhance gameplay
Customizable controls and hotkeys
Video and audio recording
Turbo and slow motion functions
Multiple emulation modes for different types of games
Gamepad support
Network play for multiplayer gaming.
Overall, mGBA Emulator For Pc offers a comprehensive set of features for users to play and customize their GBA gaming experience.
mGBA Bugfix Release
A new release of mGBA Emulator For Pc , version 0.10.1 is available. This version is a bugfix release, which contains several important fixes. This release took a lot longer than expected, but hopefully it'll be free of new bugs as a result. An extensive list of changes follows after the cut.
Emulation fixes:
GB Audio: Fix channels 1/2 not playing when resetting volume (fixes #2614)
GB Audio: Fix channel 3 volume being changed between samples (fixes #1896)
GB Audio: Fix up boot sequence
GB Audio: Fix updating channels other than 2 when writing NR5x
GB Memory: Actually, HDMAs should start when LCD is off (fixes #2662)
GB Serialize: Don't write BGP/OBP when loading SCGB state (fixes #2694)
GB SIO: Further fix bidirectional transfer starting
GBA: Fix resetting key IRQ state (fixes #2716)
GBA BIOS: Include timing in degenerate ArcTan2 cases (fixes #2763)
GBA Video: Ignore disabled backgrounds as OBJ blend target (fixes #2489)
Other fixes:
GBA: Fix forceskip BIOS logic for multiboot ROMs (fixes #2753)
GBA Cheats: Fix issues detecting unencrypted cheats (fixes #2724)
Qt: Manually split filename to avoid overzealous splitting (fixes #2681)
Qt: Fix scanning specific e-Reader dotcodes (fixes #2693)
Qt: Don't re-enable sync if GBA link modes aren't the same (fixes #2044)
Qt: Improve handling of multiplayer syncing (fixes #2720)
Qt: Fix initializing update revision info
Qt: Redo stable branch detection heuristic (fixes #2679)
Res: Fix species name location in Ruby/Sapphire revs 1/2 (fixes #2685)
VFS: Fix minizip write returning 0 on success instead of size
Misc:
macOS: Add category to plist (closes #2691)
macOS: Fix modern build with libepoxy (fixes #2700)
Qt: Keep track of current palette preset name (fixes #2680)
Qt: Move OpenGL proxy onto its own thread (fixes #2493)
Download
How To install mGBA Emulator For Pc
To install mGBA on Windows, Linux, or Mac, follow these steps:
Go to the mGBA website (https://mgba.io/) and download the appropriate installer for your operating system.
Run the installer and follow the on-screen instructions to complete the installation.
Once installed, open mGBA and select "File" > "Open ROM" to browse for and load your game ROMs Like (Pokemon Crown).
You can also configure various settings such as graphics, audio, and controls to personalize your gaming experience.
That's it! You should now be able to play your favorite Game Boy Advance games on your computer using mGBA.
FAQs
Is mGBA a good emulator?
Yes, mGBA is generally considered a good emulator for playing Game Boy Advance (GBA) games on a variety of platforms, including Windows, Mac, Linux, and various gaming consoles. It has a user-friendly interface, runs many games accurately and efficiently, and offers a range of features like save states, cheat codes, and controller support. However, the emulator's performance may vary depending on the specific hardware and software configuration of the system you are using.
Is mGBA free?
Yes, mGBA is a free and open-source emulator, which means that anyone can download and use it for free. You can download the latest version of mGBA from the official website or from various online repositories. However, some third-party websites may offer paid versions of the emulator or try to bundle it with other software, so it's always a good idea to download mGBA from trusted sources.
Does mGBA need BIOS?
No, mGBA does not require a BIOS file to run GBA games. The emulator has its own built-in BIOS implementation that emulates the necessary functions of the GBA hardware. This means that you can simply download and run your GBA game ROMs in mGBA without needing to separately download a BIOS file. However, if you do have a GBA BIOS file, you can still use it with mGBA if you prefer.