Pokemon Itinerant is a FanGame by RegalSword made using RPG Maker XP and Pokemon Essentials. And it is now available to download. It was last updated on May 29, 2023.
Download Pokemon Itinerant RPGXP FanGame
| | |
| --- | --- |
| Language | English |
| Creator | RegalSword |
| Version | v6.4 |
| System | RPG Maker XP |
| Update | May 29, 2023 |
Description
Welcome to the Asteria Region, home to the thrilling adventure of Pokémon Itinerant! Embark on a vacation journey filled with excitement as you challenge the Asteria League and thwart the nefarious plans of Team Clarity.
Also, be sure to try out Pokemon Floral Tempus EX.
Features
Generation 9 mechanics
FRLG styled visuals
Gen 9 Pokemon
Terastal Phenomenon
Speed up
Quicksave
Exp. All
Battle Tower
Important
v6 will not support older saves. However, this will be the last major update (excluding possible DLC) so you'll never have to restart again (if things go well).
How to play the game:
On mobile? Use JoiPlay 1.20.015 and RPG Maker Plugin 1.20.19.
On PC? This game does not require an emulator. It is an RMXP game, not a ROM hack. This game has nothing to do with the GBA.
(This is where I would talk about the Debug Man… if I had one.)
Pokemon Itinerant now has a feedback form! I would appreciate it if you could take the time to fill it out: https://forms.gle/qa4WryzJsixPNZnP6.
Screenshots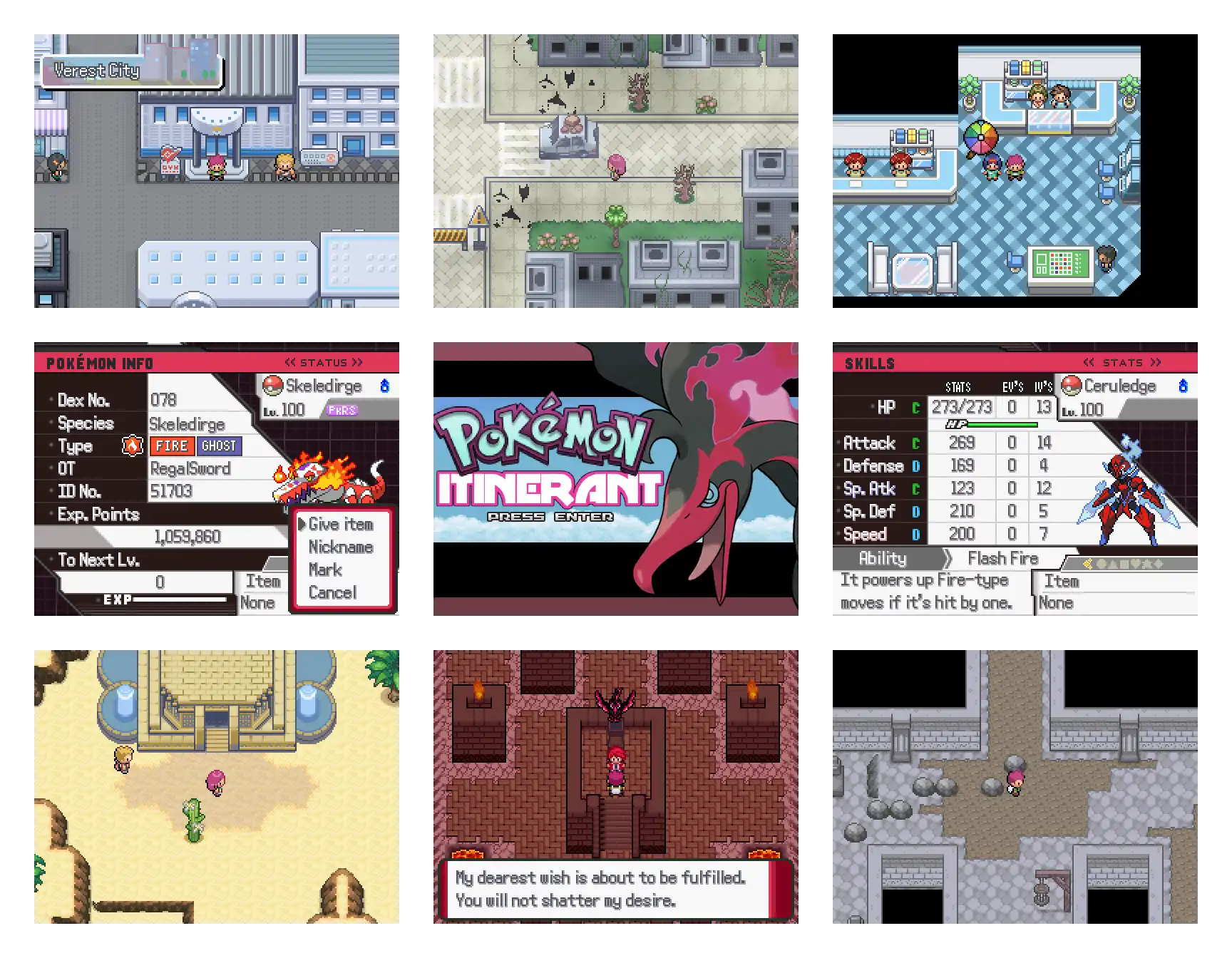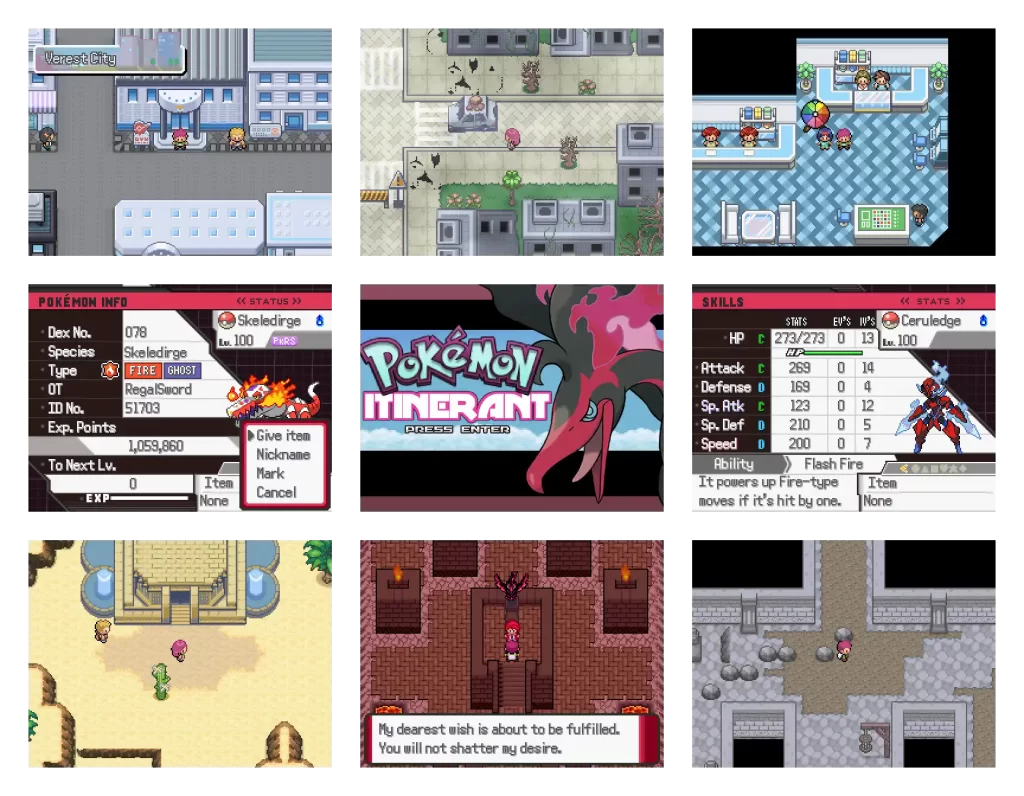 Download
Credits