Pokemon Reworld is a Pokémon fangame made with RPG MakerXP and Pokemon Essentials version 20.1. In Pokemon Reworld you travel through wormholes together with the Ultra Recon Squad, meet new people, help them and discover new unseen places.
Download Pokemon Reworld fangame
Creator: Raion Reworld
made in: RPG Maker
Version: Pokemon Reworld E 1.0.2
Updated: Tuesday, July 4, 2023
Also, be sure to try out Pokemon Odyssey.
Story
For many years you've been imprisioned by a mysterious group called Team Ultra Light.
One day however, a girl you've never met before comes to rescue you and you join the Ultra Recon Squad.
Together with the Ultra Recon Squad, you fight Team Ultra Light to protect the world and find your origins.
Will this be another fight of good and evil? Hope vs. Despair? Light against Darkness?
You will find out!
Screenshots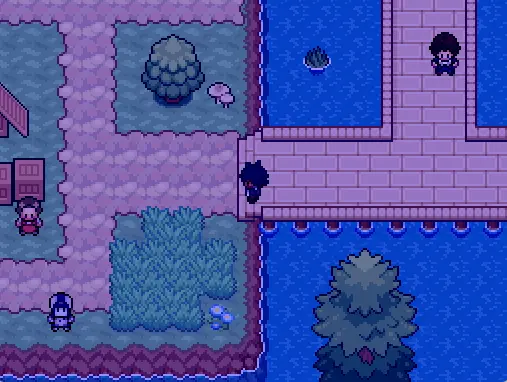 Download
Credits
If your name is missing, PLEASE contact me and I will update this list immediately.
Contact info:
Discord: Raion#6891
Discord server: https://discord.gg/xxyAUdR9vF
Pokecommunity.com: Raion Reworld
Relic Castle: Raion
Email: [email protected]
Special thanks to:
-Zach-
Riddle
dnjdndf
Main Development:
Raion
Riddle
Sprites:
Riddle
-Zach-
ComicalFire
Janichroma
Zumi (Honnojis)
aveontrainer
Titlescreen and CG:
Riddle
Music:
GlitchXCity
GameFreak
Zame
Kamex
VanilluxePavilion
Mixeli
Hinkik
Kevin MacLeod
Vetrom
Mewmore
sheddy
Bliizit
Scripting:
EBS Bitmap Wrapper – Luka S.J.
Gen 8 Scripts – Golisopod User, Maruno, Vendily, TheToxic, HM100, Aioross, WolfPP, MFilice, lolface, KyureJL, DarrylBD99, Turn20Negate, TheKandinavian, ErwanBeurier
Compilation of Resources:
Golisopod User, UberDunsparce
Porting to v19:
Golisopod User, Maruno
PBS:
Golisopod User, Zerokid, TheToxic, HM100, KyureJL, ErwanBeurier
Graphics:
Gen 1-6 Pokemon Icon Sprites – Alaguesia
Gen 7 Pokemon Icon Sprites – Marin, MapleBranchWing, Contributors to the DS Styled Gen 7+ Repository
Gen 8 Icon Sprites – Larry Turbo, Leparagon
Clara-Dragon
Tilesets:
aveontrainer
Magiscarf
Ekat
Janichroma
Pablus94
Flurmimon
Laecoris
J-Treecko252
Plugins:
V.20.1 Hotfixes: Maruno
Speed Up Key: Marin for the original script, Phantombass for updating to 19.1
Generation 8 Pack scripts: Golisopod User, Luka S.J.
Modern Quest System + UI: ThatWelshOne_,mej71,derFischae,Marin
Auto Multi Save: http404error
Improved AI: KRLW890
"Pokémon Essentials" was created by:
Flameguru
Poccil (Peter O.)
Maruno
With contributions from:
AvatarMonkeyKirby
Marin
Boushy
MiDas Mike
Brother1440
Near Fantastica
FL.
PinkMan
Genzai Kawakami
Popper
Golisopod User
Rataime
help-14
Savordez
IceGod64
SoundSpawn
Jacob O. Wobbrock
the__end
KitsuneKouta
Venom12
Lisa Anthony
Wachunga
Luka S.J.
and everyone else who helped out
"mkxp-z" by:
Roza
Based on "mkxp" by Ancurio et al.
"RPG Maker XP" by:
Enterbrain
Pokémon is owned by:
The Pokémon Company
Nintendo
Affiliated with Game Freak
This is a non-profit fan-made game.
No copyright infringements intended.
Please support the official games!